{Me with our new wallpaper designs that will launch in 2013}
What a week it's been. For those of you who have younger siblings, you'll understand where I'm coming from. My baby sister is going to be bringing a new person into the world today! I'm excited, scared for her, can hardly sleep, and can't wait to meet this new little person! So many emotions are running through me right now, that I have to admit it's been a hard week to focus on design. I will be away this weekend, and into early next week spending time with my new niece (look for tons of pics of her on
Instagram
this weekend), but before I leave I have to share with you some exciting things that have been going on in the world of AphroChic.
I am thrilled to announce that I am the new Lifestyle Editor for one of my favorite wedding magazines, Munaluchi Bride!!! Munaluchi has a unique mission - celebrating weddings with cultural style. I will be producing home decor, entertainment and product review articles to help engaged couples and newlyweds select their first piece of furniture, throw fantastic parties, and get through all of the decorating ups and downs that happen in the first year of marriage. I can't wait to share with you my feature articles in this beautiful magazine!
Munaluchi Bride>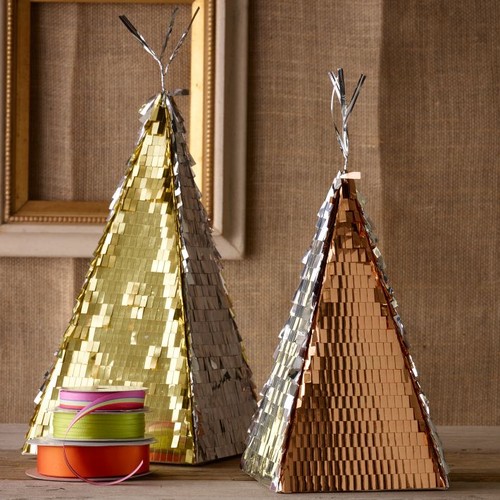 I am sure that many of you are busy decorating for the Christmas holiday. Be sure to check out my latest Houzz Ideabook filled with colorful accessories that will make your holiday decor pop.
Colorful Holiday Trimmings>
At AphroChic, we love art, and are so proud to sponsor a local organization, InLiquid Art & Design's annual benefit. Every year the organization hosts a wonderful art exhibit and silent auction. They are currently looking for artists to submit their work. If you are looking for a place to showcase your new works, please submit your pieces by Monday at noon.
You can apply here >
Finally, you may notice that we have a new badge up on the site. Lamps Plus has named us one of the top 10 home decor blogs!!! We are so grateful to everyone who voted for us. What an honor.
AphroChic is among the top home decor blogs>
Have an amazing weekend everyone!